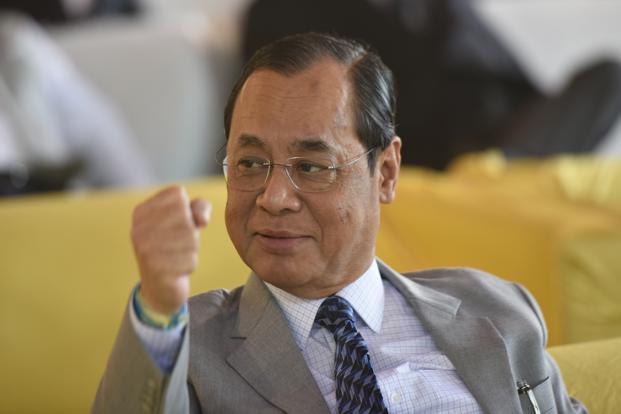 Senior supreme Court judge Ranjan Gogoi was sworn in as the Chief Justice of India by President Ram Nath Kovind on Wednesday, marking the start of a tenure that will see him preside over several crucial cases with political and social ramifications.
Gogoi, who succeeds Dipak Misra, will be the 46th Chief Justice of India, a position he is set to occupy for a little over 13 months before retiring on 17 November 2019.
Misra recommended Gogoi's name last month in line with established practice for consideration by the centre as the next chief justice of the country.
Gogoi, who has earned a reputation as an upright and no-nonsense judge, is one of 11 justices of the Supreme Court who have disclosed their assets.
His appointment is crucial for he will be heading the bench monitoring the preparation of the National Register of Citizens (NRC) in his home state, Assam, that has become controversial over rights issues. Other significant legal challenges before him include pleas to ban polygamy and nikah-halala, practised by a section of Muslims. Nikah-halala enables a divorced woman to remarry her husband—but only after marrying another man, consummating that marriage and divorcing him. It, however, remains unclear if he will replace Misra as part of the three-judge bench hearing the Ramjanmabhoomi-Babri Masjid dispute.
Gogoi will also be tasked with reducing the judicial backlog. As Chief Justice designate, he expressed concern over the pendency of cases saying it had the potential of making the system irrelevant, adding that he had a plan to tackle it. He will also become the chief justice before whom the plan of live streaming of court proceedings will unfold.
Reproduced from Mint: https://www.livemint.com/Politics/afg3jci2yBS79X5G7IpTbK/Justice-Ranjan-Gogoi-sworn-in-as-Chief-Justice-of-India.html
First Published: Wed, Oct 03 2018. 11 38 AM IST